Caton's Island is a unique place. Situated in the Long Reach, the 120 acre island is a small piece of paradise.  Originally named "Emenenic" – meaning 'Isle of Prayers' or 'Meeting Place' – a historical monument marks it as the first European settlement in New Brunswick, est. 1611.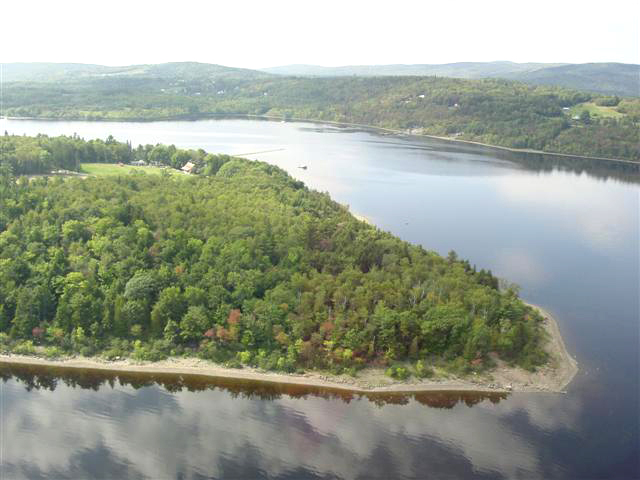 Take a walk along the scenic trails that wind through the old-growth forest of massive hemlock, mighty oaks, and towering pines. Visit the remote beaches to sit in quiet solitude, and take in the splendid beauty of the river dotted with sailboats. View wildlife, such as eagles, osprey, and owls, along with deer, rabbits, partridge, raccoons, and the various shorebirds, which often make their home here.
You'll soon realize that there is something extra-ordinary about this Eden. To all this, add energetic campers having fun playing, swimming, or worshiping God, and you will begin to grasp the true distinctiveness of Caton's as a summer camp – a place where kids learn, grow, and experience life.
Jungle Joe 2 Inflatable Water Toy

*NEW* Challenge Track Inflatable Water Toy
Camp can be a big event in the life of a child. As such it can have high impact. Major life changing decisions and prioritization of values can happen at camp. Both staff and campers benefit from the camaraderie, shared experiences and spiritual training that are part of camp.
Following is a list of the dynamics that make camp "WORTH IT".
Relationships – Camp is all about relationships. The friendships built and the bands of brothers and sisters developed at camp allow people to create lifelong friendships that are positive and fulfilling.
Mentoring – Kids need heroes and camp provides them. Staff can have a tremendous impact on campers.
Activities – Challenge, risk taking, fun and excitement, skill development and passion fulfillment are some of the natural outcomes of activities. Rock climbing, zip-lines, swimming, water trampolines, canoeing, field games and campfires do more than fill time. Overcoming fear, pushing beyond perceived limits, shared laughs, adrenaline rushes, relaxation and skill development all have their place in the holistic development of a child, socially, physically, emotionally, mentally and spiritually. Activities provide a comfortable and fun context to build relationships, build self-esteem and just plain have fun.
Life Training – Camp provides an opportunity to teach life lessons such as respect and living in community along with the value of daily exercise, discovering nature and quiet time.
Energy – Momentum is created when people leave the ordinary and usual and step into the extraordinary. Camp with all the adventure and excitement creates this energetic momentum that provides those "life as it should be" moments.
Nature – The beauty and complexity of nature speak to the greatness of God and create those "How Great Thou Art" moments.
All these dynamics and more add up to life change for campers. Friendships, fun, spiritual growth and the energy of camp create a hunger for more of good things life has to offer. See ya this summer!!
Dean Stephenson
Director of Caton's Island